Trane offers factory training for commercial systems service, maintenance and operation.  These courses are designed to increase technician competence and confidence when servicing newer systems and controls. Our courses take place in a controlled laboratory environment, complete with fully operational Trane HVAC Systems, providing the ideal setting for the hands-on approach used in Trane Service Courses.

For course dates and objectives, outlines and enrollment information, refer to the online class list or click here to download a course catalog.
Taken from the 2013 class evaluations, the student's gave us an overall satisfaction score of 4.5 out of 5 stars!
Our course instructors have strong HVAC and controls service backgrounds and extensive teaching experience. They also have ready access to highly knowledgeable product, service and systems Trane engineers and to the Trane extensive technical reference library.

All courses are held in Trane La Crosse, Wisconsin, Technical Training Center, unless noted otherwise. There is a waiting list for full classes, so call or email us to add your name to the list.

Can't Get To Us For Training? 
Our instructors will bring the training to you. Contact Technical Service Training for information on custom training classes held at your location.

Do you live outside the U.S. and plan to attend one of our courses?
Please read the information below before enrolling in any of the training courses offered by the La Crosse, Wisconsin, USA Training Center.

The technical seminars offered by the La Crosse Training Center are fast paced and conducted in English. Therefore, to receive the full benefit from the training, it is essential that the student speak, read, and understand spoken English competently, including technical terms.


Customers located outside the U.S. must enroll any personnel attending a training seminar at the La Crosse Training Center through the Trane office in their region. This is important so that we have proper accommodations for our course attendees and so that the customer is always able to contact the student quickly in an emergency situation.

Select the Trane office in your area for contact information.
For more information, contact the La Crosse Technical Service Training Department:
Email: servicetrain@trane.com
Toll free in the U.S.: 855-803-3563
International: (+1) 608-787-3948
10% Discount for Early Enrollment! 
Enrollments received a minimum of 60 days prior to the class start date will receive a 10 percent reduction of the full tuition amount.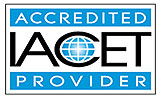 "Technical Service Training has been accredited as an Authorized Provider by the International Association for Continuing Education and Training (IACET)."

Customer E-Learning Modules
Technical Service Training will be releasing several self-paced e-learning modules for customers. Check below for a list of available online training modules. To register, click on any title listed below, create an account for Trane Education Center and then click 'Browse Catalog' to see the available offerings. E-Learning Files are under the Service and Mechanical/Technical Service Training E-Learning folder.
Available E-Learning Courses: