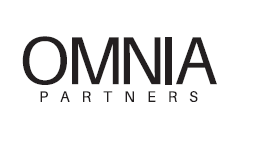 Trane is proud to partner with OMNIA Partners, Public Sector (National IPA and U.S. Communities) to provide world-class government procurement resources to local and state government agencies, school districts (K-12), higher education institutions, and non profit organization. 
Purchasing Trane products and services through OMNIA Partners provides a strategic procurement solution
Saves customers time by expediting the procurement process and validating execution. There is no need to send projects out for bid.
Provides a transparent process and simplifies documentation. Trane's competitively-solicited contract with Harford County Public Schools, MD generally satisfies the competitive bid requirements.
Simplies access to Trane's solutions hat can make any building more comfortable for occupants, more sustainable—and easier the bottom line.
Trane's entire portfolio of energy-efficient heating, ventilating and air conditioning systems, advanced controls, building, contracting and energy services is included under the U.S. Communities HVAC products, installation, services and related products contract.  
For HVAC Solutions
Lead Agency: Harford County Public Schools, MD
Contract Number: 15-JLP-023
For Energy Savings Performance Contracting/Energy Services:
Lead Agency: Port of Portland, OR
Contract Number: 1153